Pursue a Promising Future!
As Austin continues on its chart topping pace as the nation's fastest growing city, the need for quality medical care is rapidly expanding. Medical Assistants who can perform a variety of skilled administrative and clinical tasks are in high demand. To meet this rapid growth in the medical profession, Austin Community College has created an accelerated "Fast Track" program which prepares students to quickly become a highly valued member of any clinical team.
About the Program
The Austin Community College Medical Assistant program creates a defined pathway for you into a rewarding health care career, and may be completed in as little as 6-7 months.
Program highlights include:
Full-time day or part-time evening classes.
Classroom, clinical lab, and hands on experience.
Preparation for the National Medical Assistant exam.
The Registered Medical Assistant CE program consists of ten (10) course sections:
HPRS-1006 Essentials of Medical Terminology
MDCA-1009 Anatomy and Physiology for Medical Assistants
MDCA-1002 Human Disease/Pathophysiology
HITT-1053 Legal and Ethical Aspects of Health Information
HITT-1049 Pharmacology
MDCA-1021 Administrative Procedures
MDCA-1017 Procedures in a Clinical Setting
MDCA-1076 Administration of Medications
MLAB-1001 Introduction to Clinical Laboratory Sciences for Medical Assistants
MDCA-1064 Practicum: Medical Assistant (8:00 AM - 5:00 PM at a Clinical Site)
Note: Students must have a high school diploma/GED, be proficient in English (reading, writing, and speaking skills), are at least eighteen (18) years of age, and have a clean criminal record. To begin, complete the program application from this page and complete steps 1-3 on the checklist.
Please direct any application questions to Aida Lasanta, (512) 223-7118. Once completed, contact the program coordinator to schedule an orientation visit and start the enrollment process.
Register for Courses
Follow this tutorial to select courses, build your schedule, and register for CE courses.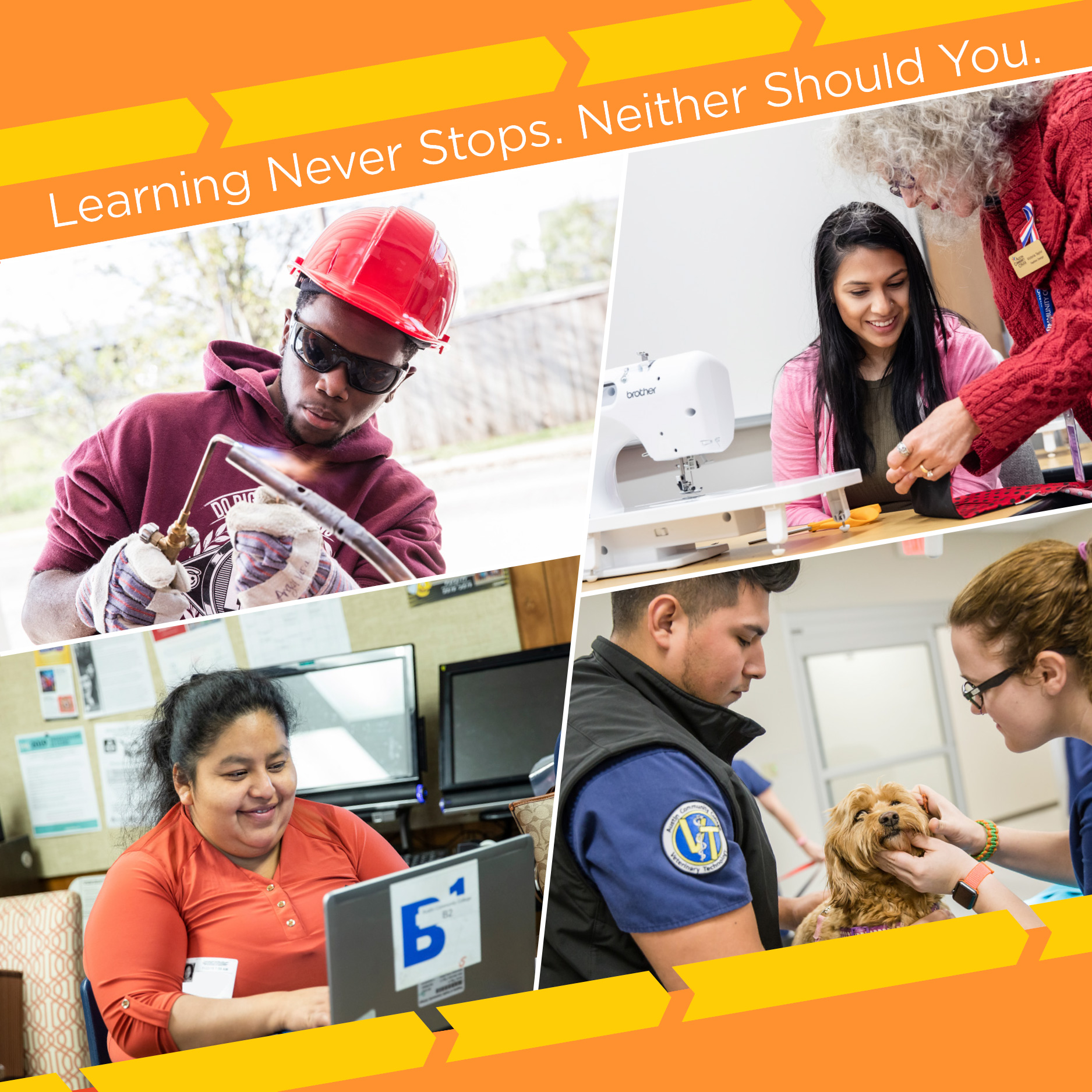 2023 Summer Semester
May 30th, 2023 - Aug 20th, 2023
View Schedule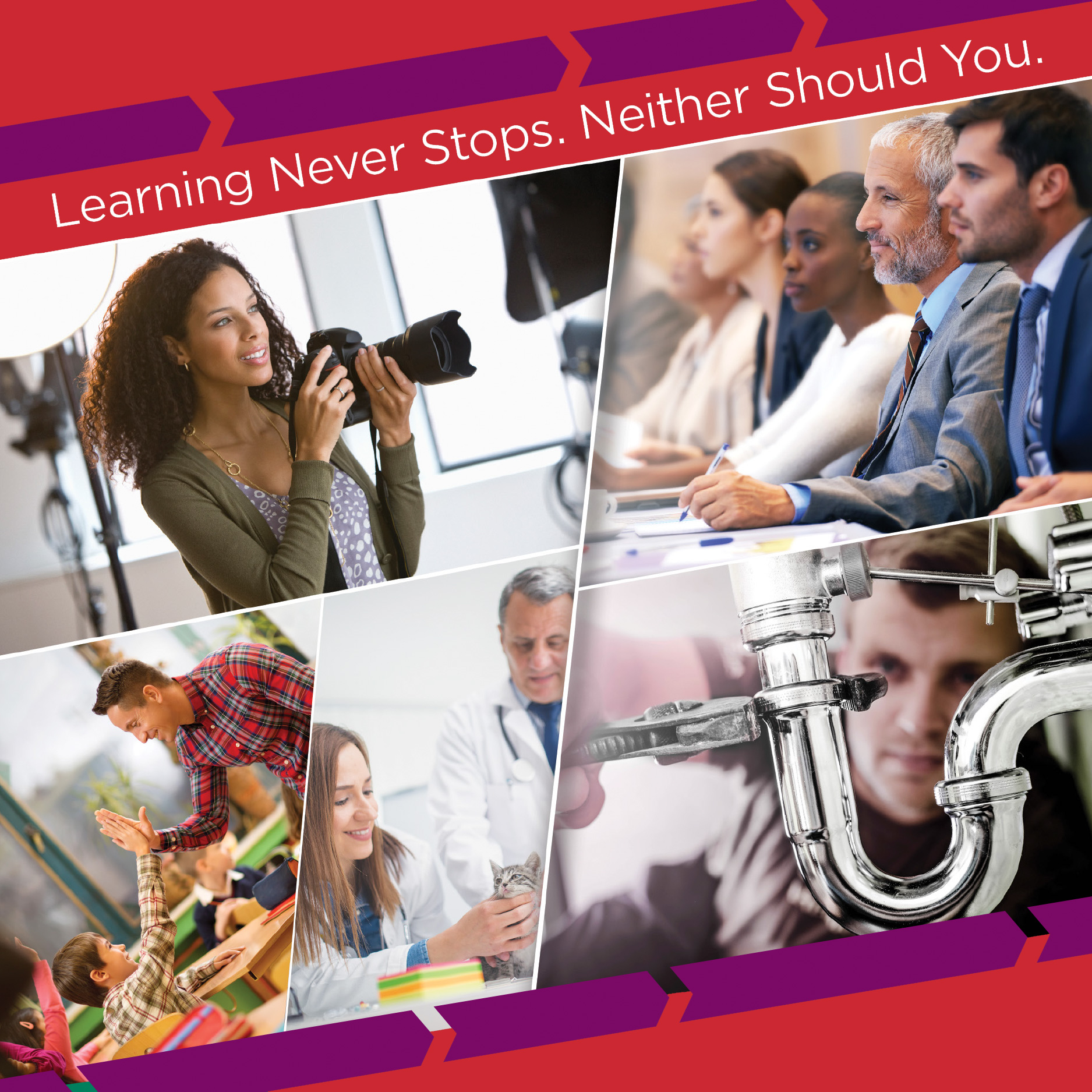 2023 Fall Semester
Aug 21st, 2023 - Dec 10th, 2023
View Schedule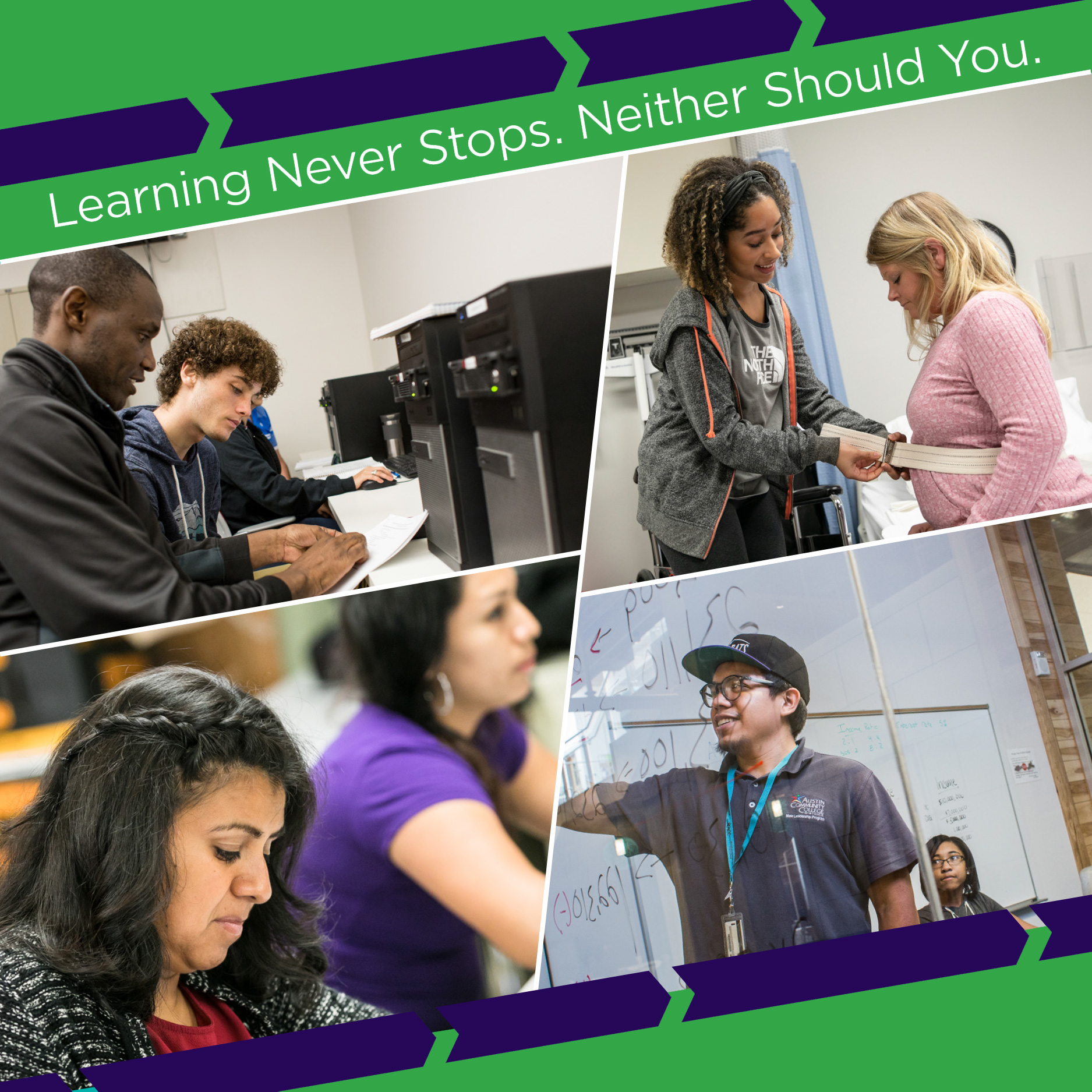 2024 Spring Semester
Jan 16th, 2024 - May 12th, 2024
View Schedule