A Rewarding Career
If you love animals, then consider the emerging need for Veterinary Assistants in the Greater Austin area. As the population continues to expand, the number of pets is growing and creating an urgent need for caring and qualified veterinary clinical assistants.
Your Building Blocks to Success
The Austin Community College Veterinary Assistant Program is a two-semester apprenticeship program that can be completed in approximately 7-9 months. By combining hands-on learning with training in a veterinary hospital, this program will prepare you to launch a new career as a Certified Veterinary Assistant. The veterinary assistant program qualifies graduates to take the Texas Veterinary Medical Association CVA Level One exam and also articulates with the Veterinary Technology program at ACC. Contact the program coordinator for details.
Prerequisite
VTHT-1008: Orientation to Vet Medicine
Semester I
VTHT-1001: Intro to Vet Technology
VTHT-1013: Vet Anatomy & Physiology
VTHT-1009: Vet Nutrition
VTHT-1049: Vet Pharmacology
Semester II
VTHT-2023: Vet Clinical Pathology I
VTHT-1041: Anesthesia/Surgical Assistance
VTHT-2001: Canine/Feline Clinical Mgmnt.
Get Started Now
The program starts in the Fall and Spring of each year. Get your application in now as seats are limited. Please download the program application for information about the application and orientation process.
Register for Courses
Follow this tutorial to select courses, build your schedule, and register for CE courses.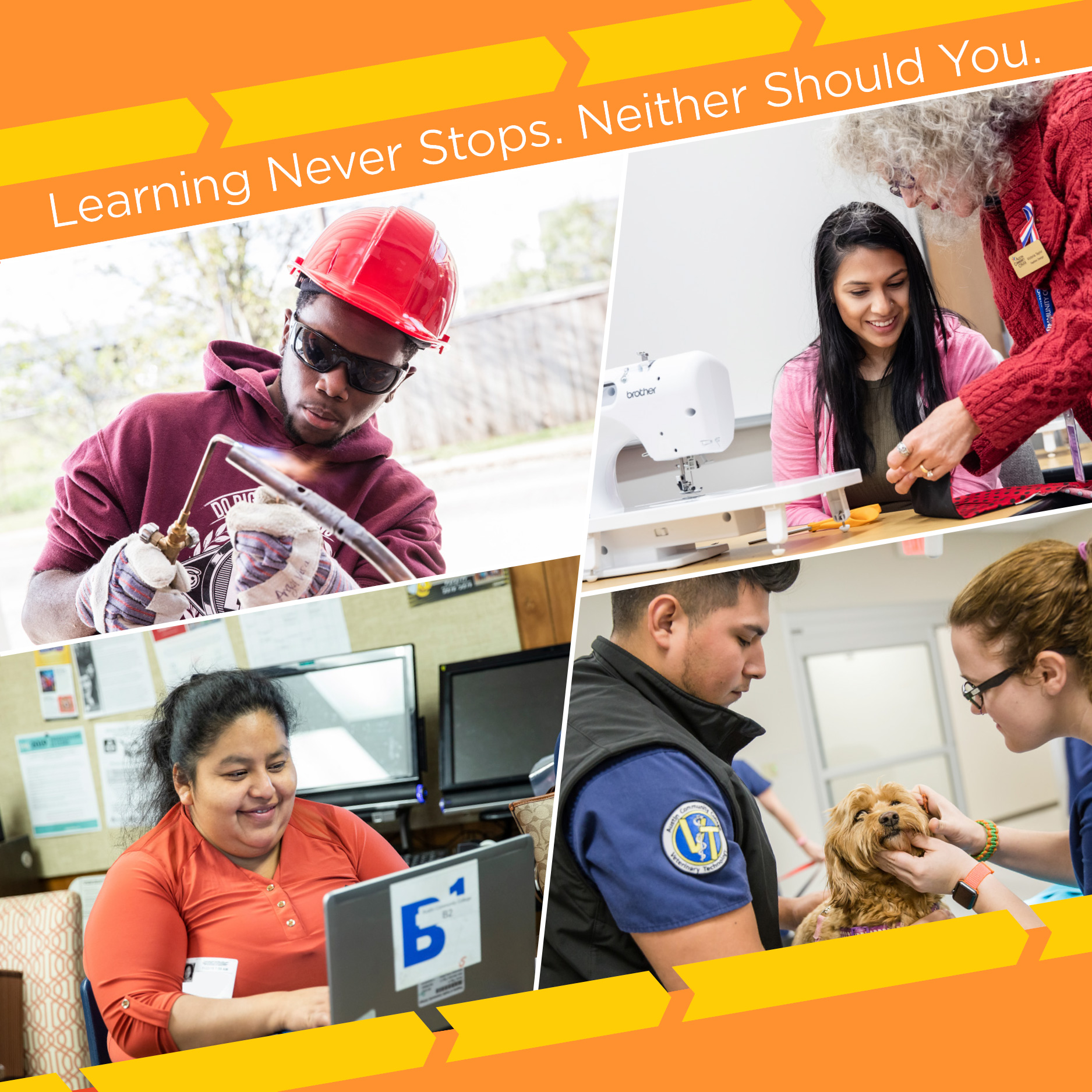 2023 Summer Semester
May 30th, 2023 - Aug 20th, 2023
View Schedule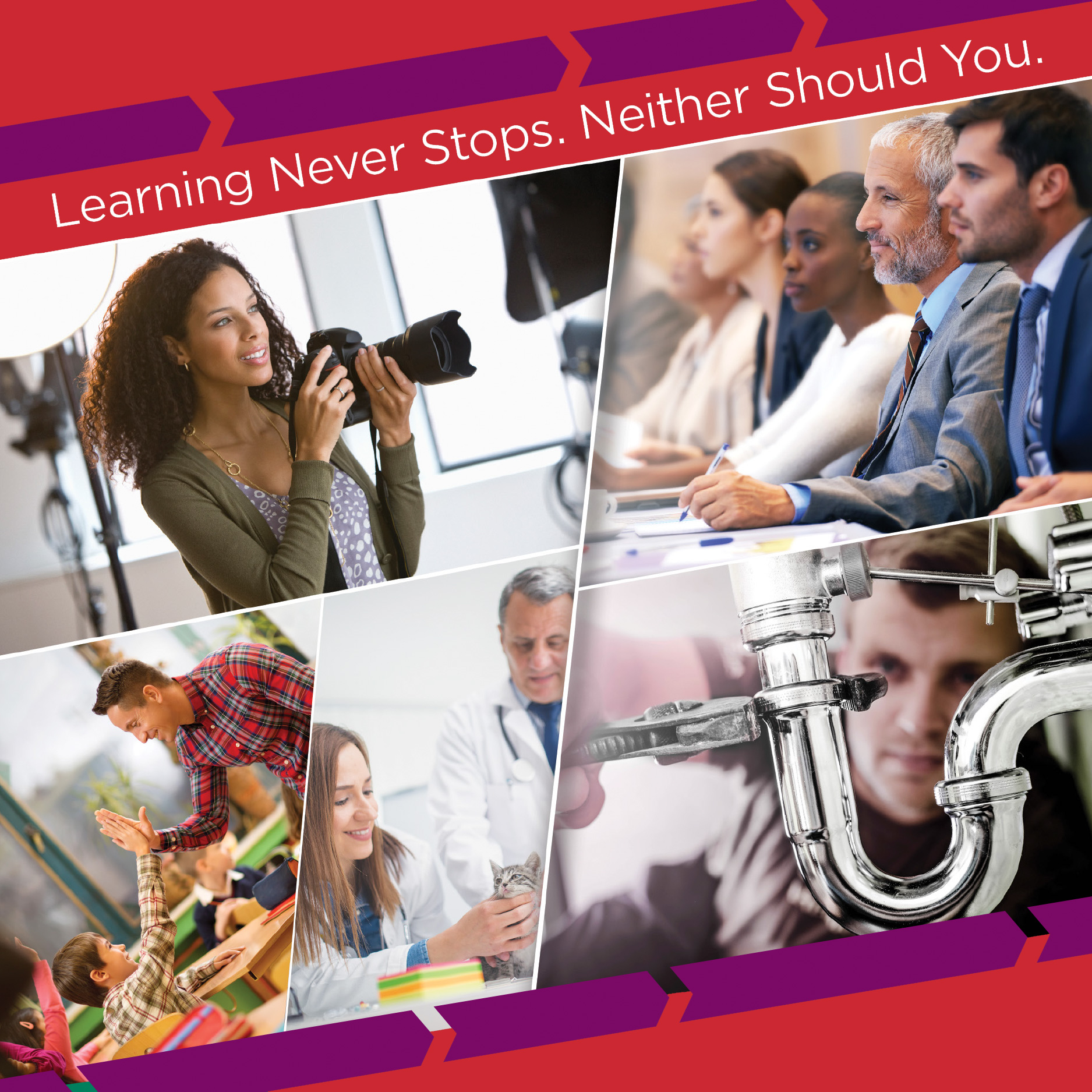 2023 Fall Semester
Aug 21st, 2023 - Dec 10th, 2023
View Schedule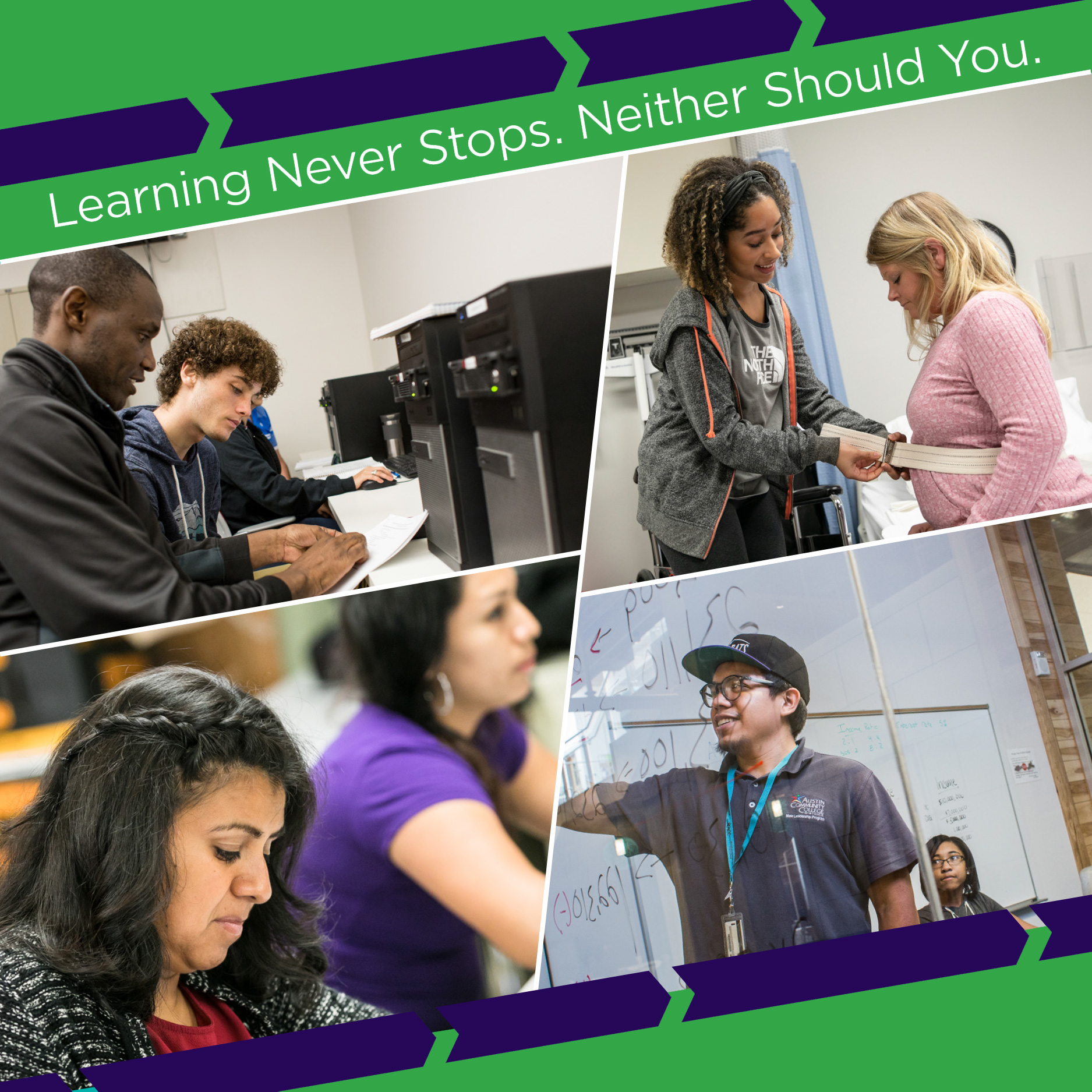 2024 Spring Semester
Jan 16th, 2024 - May 12th, 2024
View Schedule