Pursue an Administrative Assistant Career
Austin Community College's Administrative Assistant Program will prepare you for a business career in as little as eight weeks. Whether you have limited experience or are looking to strengthen your current office skills and confidence, our Continuing Education (CE) program will lead you to a rewarding career in Austin's diverse business community. Choose from the two awards below or contact our advisors for help selecting the path that's right for you.
Choose an Award Option
Foundation Skills Award
The Foundation Skills award path teaches the entry-level skills needed to work as an administrative assistant. In this 8-week course, you will learn essential business technology such as data management, Microsoft Office Integration, and business communications.
Required Course:
POFT-1070: Administrative Assistant
Communication Skills Award
The next-level pathway will strengthen your knowledge and skills in Microsoft Office applications, business communication, and office procedures. This award path can be completed in 4 to 12 weeks and prepares you for Microsoft Office Specialist certification in Word and Excel.
Required Courses:
POFT-1001: Business English
POFT-1004: Computer Fundamentals: MS Windows/Outlook
POFT-1009: Administrative Office Procedures I
ITSW-1010: Introduction to Presentation Graphics Software: PowerPoint
Grow Your Career with Stackable Credentials
The administrative assistant credentials can go even further when you stack your earned credits toward a college certificate and eventually an associate degree in the Business Office Technology Program. Use the steps below as a guide to embark on a rewarding and successful career.
Register for Courses
Follow this tutorial to select courses, build your schedule, and register for CE courses.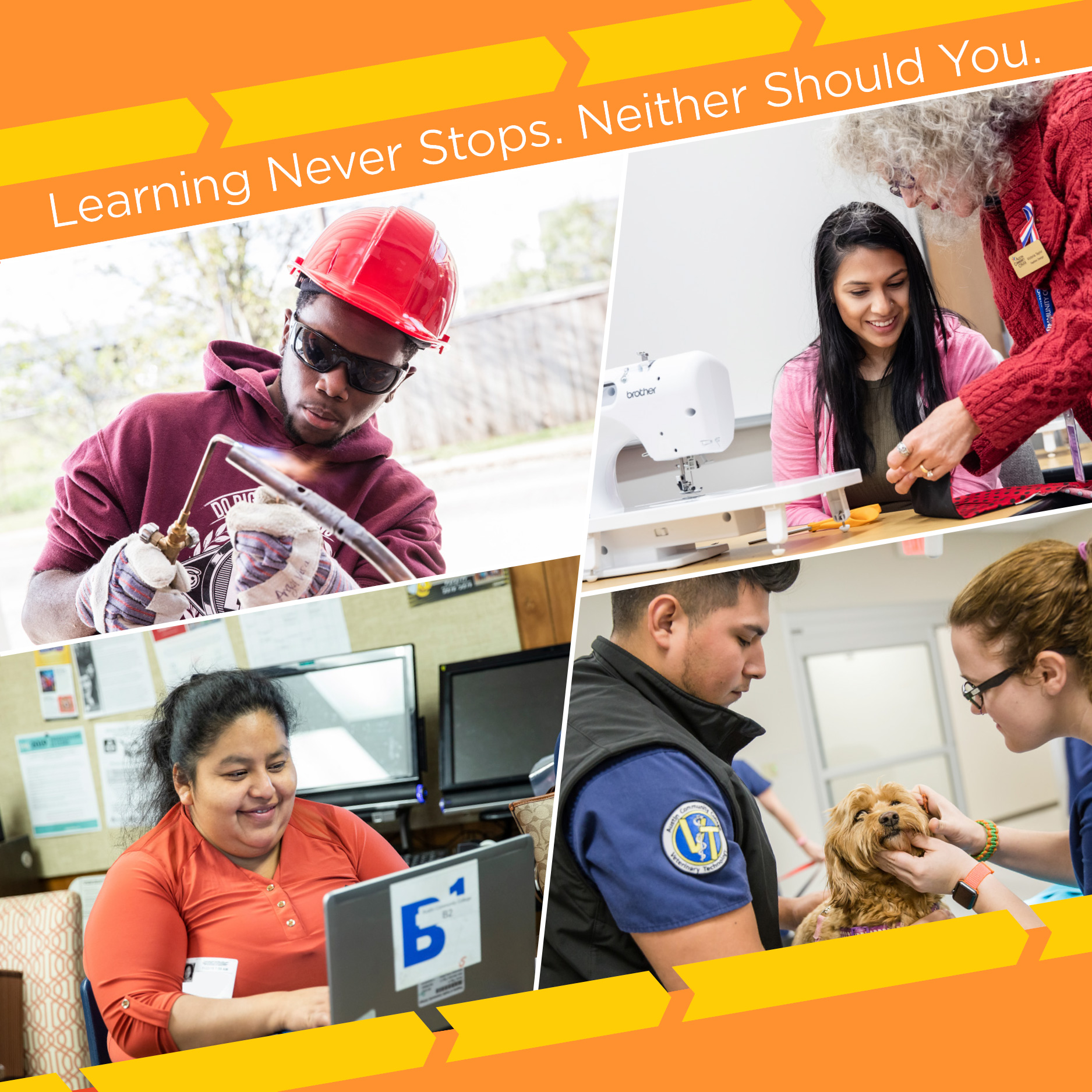 2023 Summer Semester
May 30th, 2023 - Aug 20th, 2023
View Schedule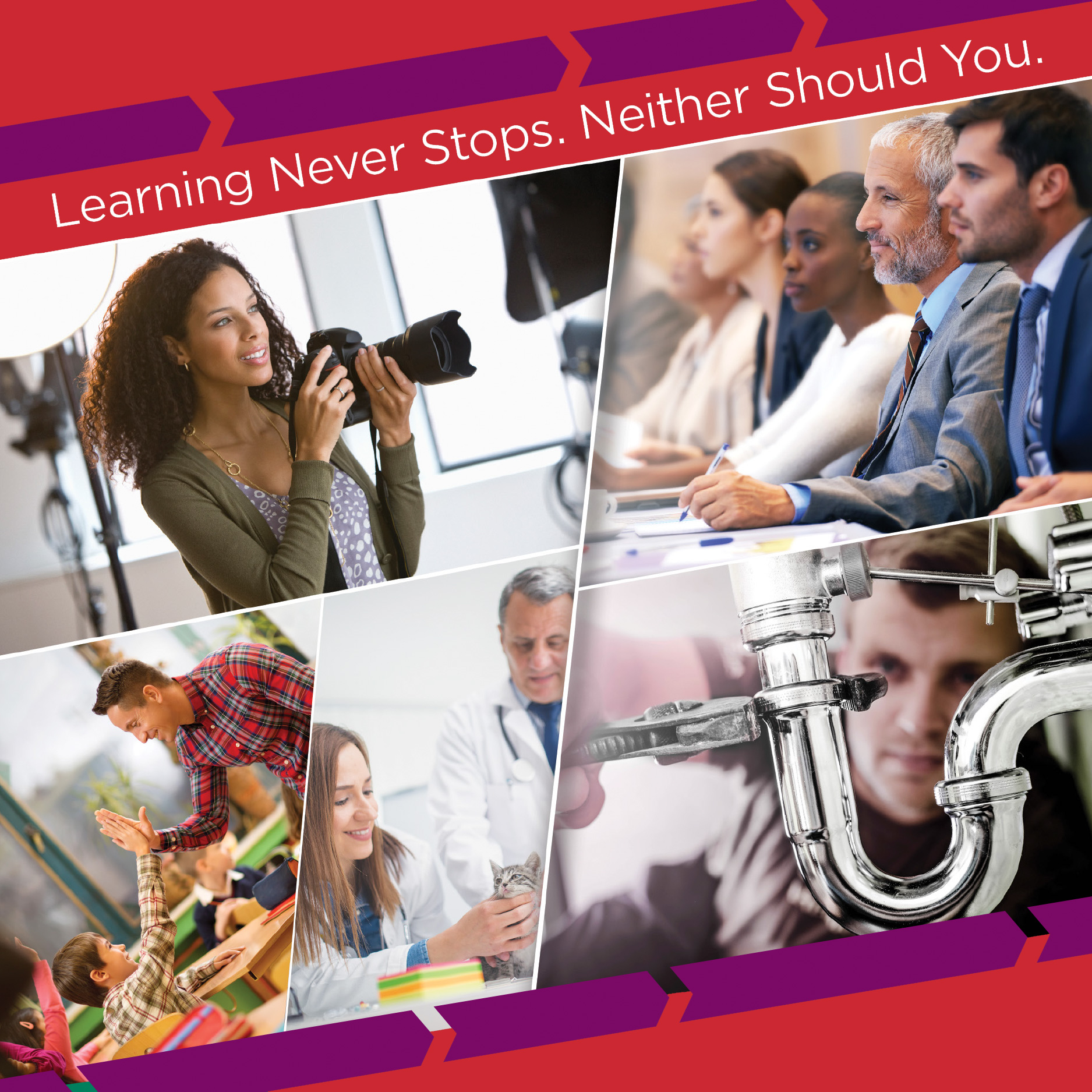 2023 Fall Semester
Aug 21st, 2023 - Dec 10th, 2023
View Schedule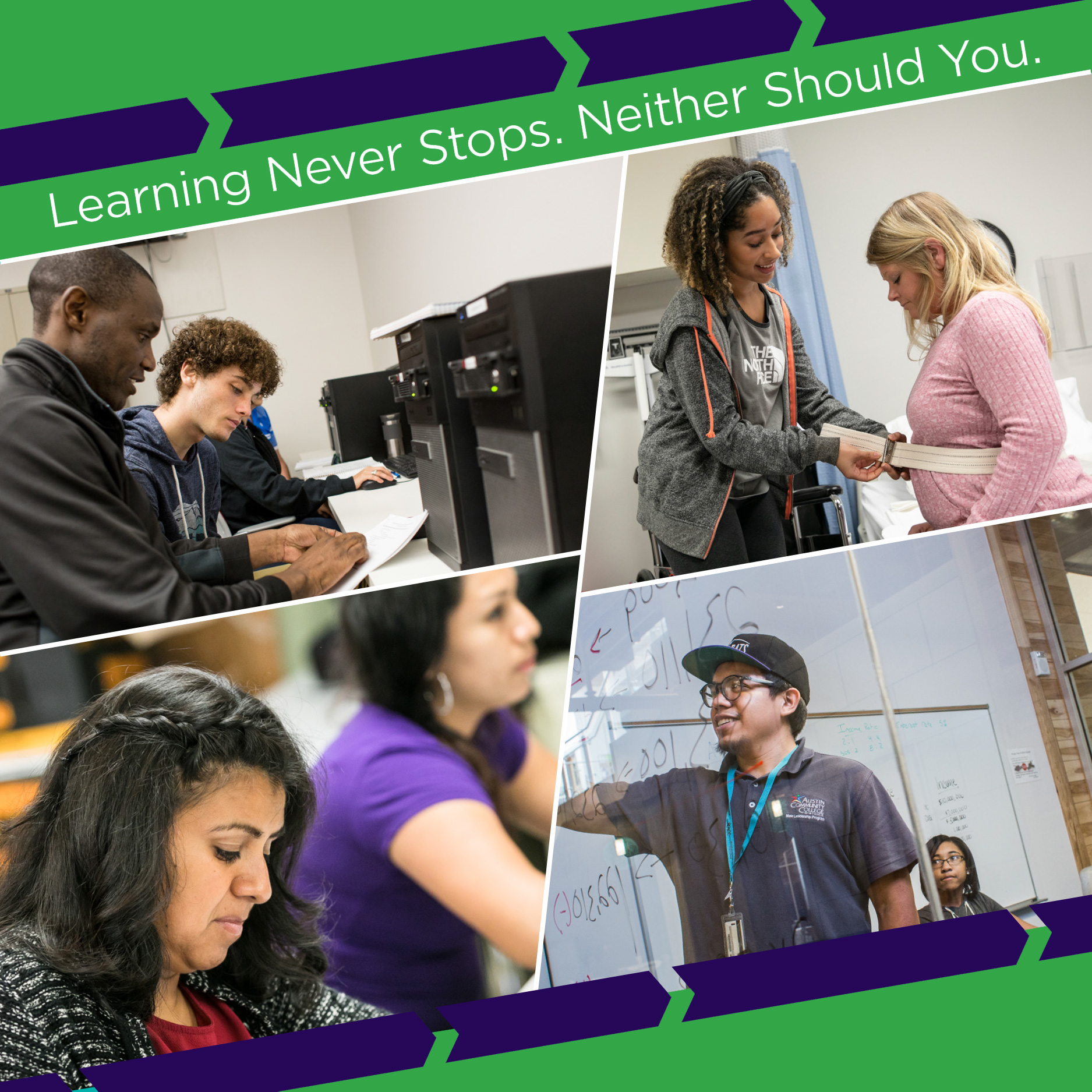 2024 Spring Semester
Jan 16th, 2024 - May 12th, 2024
View Schedule