Welding as a Career is Amazing!
Welding is part of almost everything you can imagine. Bridges, planes, heavy equipment, oil rigs, farming, race cars, commercial buildings, nuclear facilities... the list is dramatic and diverse, and it just goes on and on. Even commercial divers are often called upon to learn underwater welding as part of their skillset. Welding offers a wealth of professional opportunities and can open doors to an exciting new future.
About the Program
Austin Community College offers two different classes, both of which transfer to our Welding Technology credit department as technical electives.
The Welding CE Certificate consist of two (2) required course sections, taken in the following order:
WLDG-1000 Introduction to Welding
WLDG-1043 Intermediate Arc Welding
Our first course (WLDG-1000) introduces you to oxyacetylene and arc welding techniques. Safety is an important focus of this class. Our second course (WLDG-1043) focuses on MIG, TIG, and flux-cored welding processes. It is required that you complete WLDG-1000, or obtain instructor approval to take this course.
View the Continuing Education Supply List.
Note: (CE) WLDG-1000 + (CE) WLDG-1043 = WLDG-1405 (4 Credits)
Register for Courses
Follow this tutorial to select courses, build your schedule, and register for CE courses.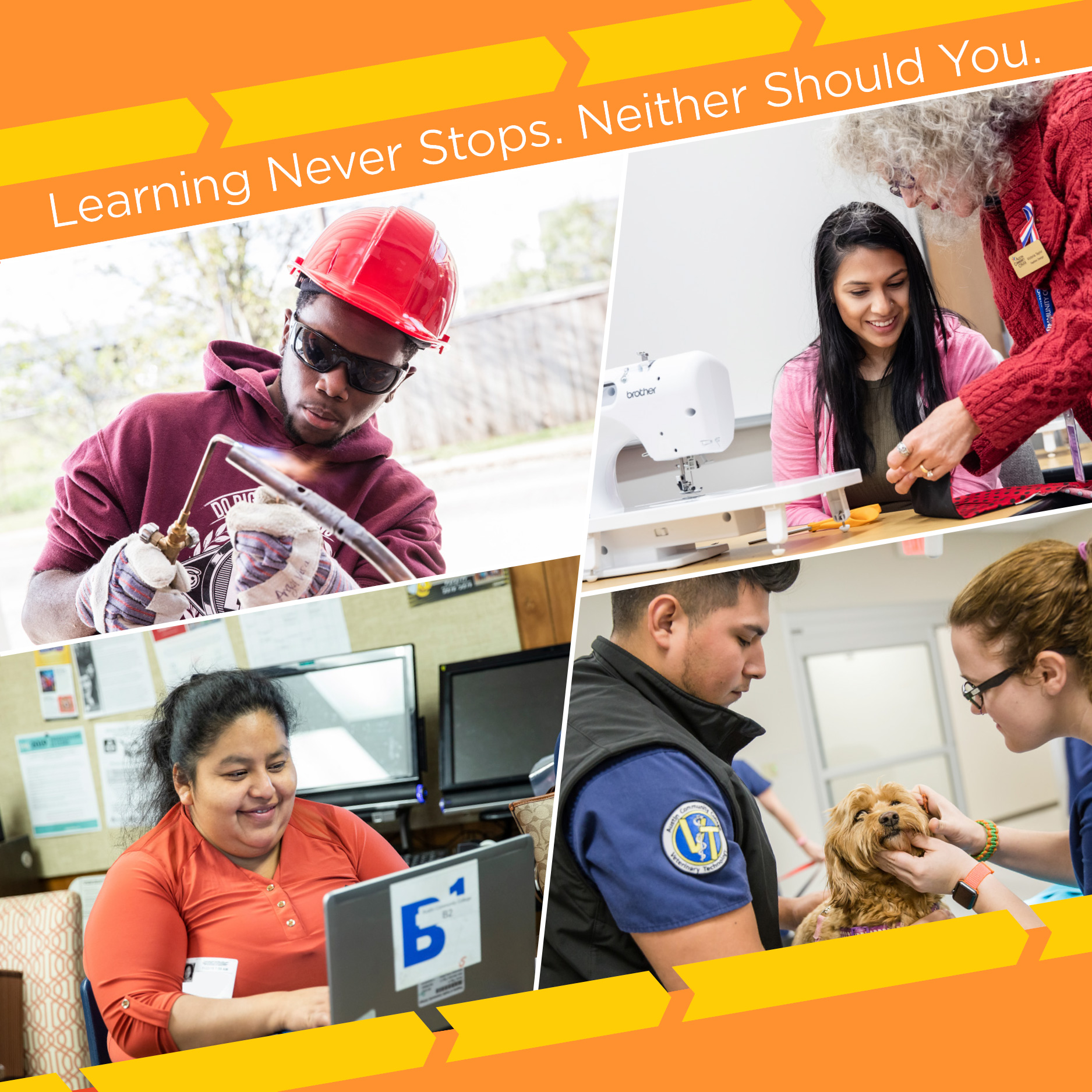 2023 Summer Semester
May 30th, 2023 - Aug 20th, 2023
View Schedule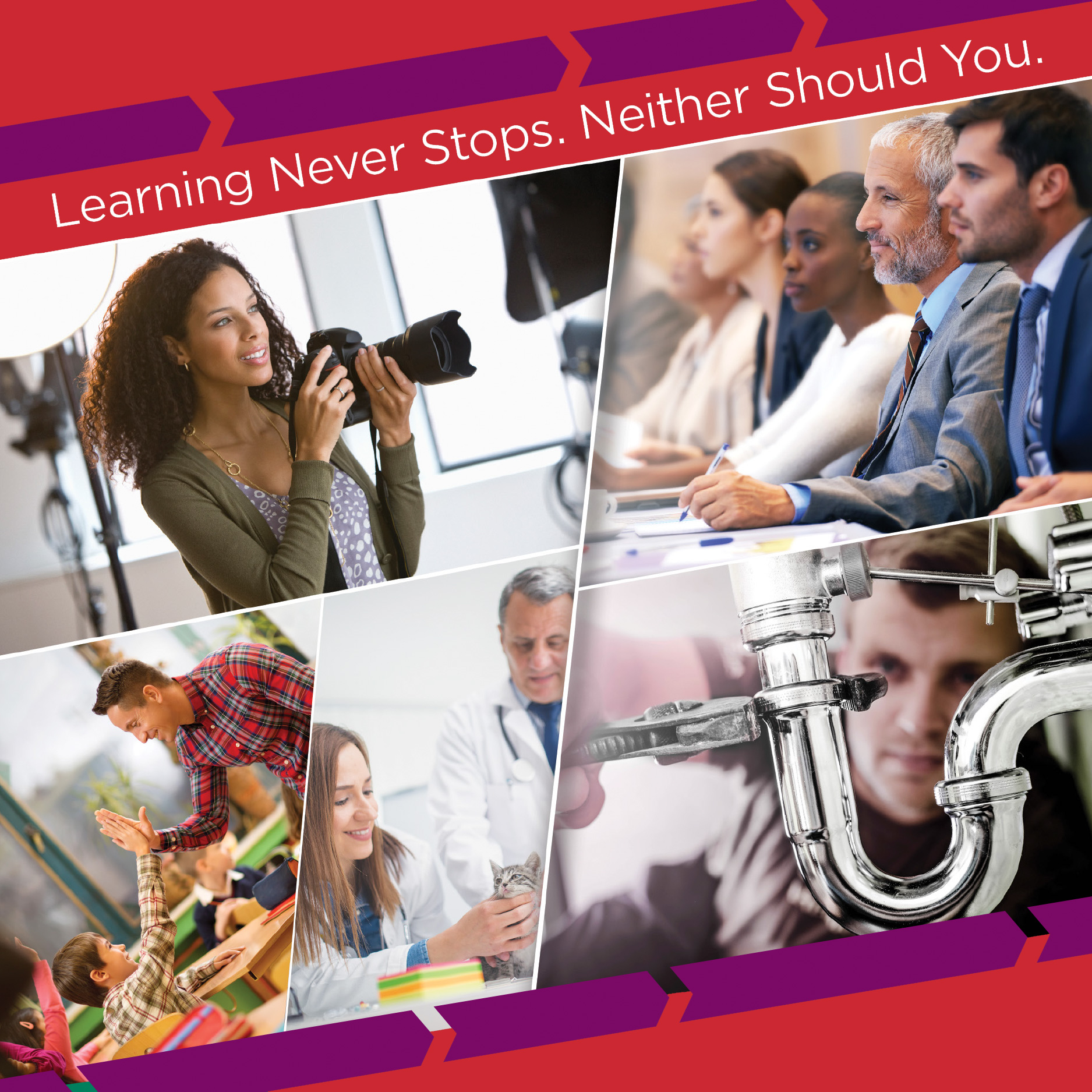 2023 Fall Semester
Aug 21st, 2023 - Dec 10th, 2023
View Schedule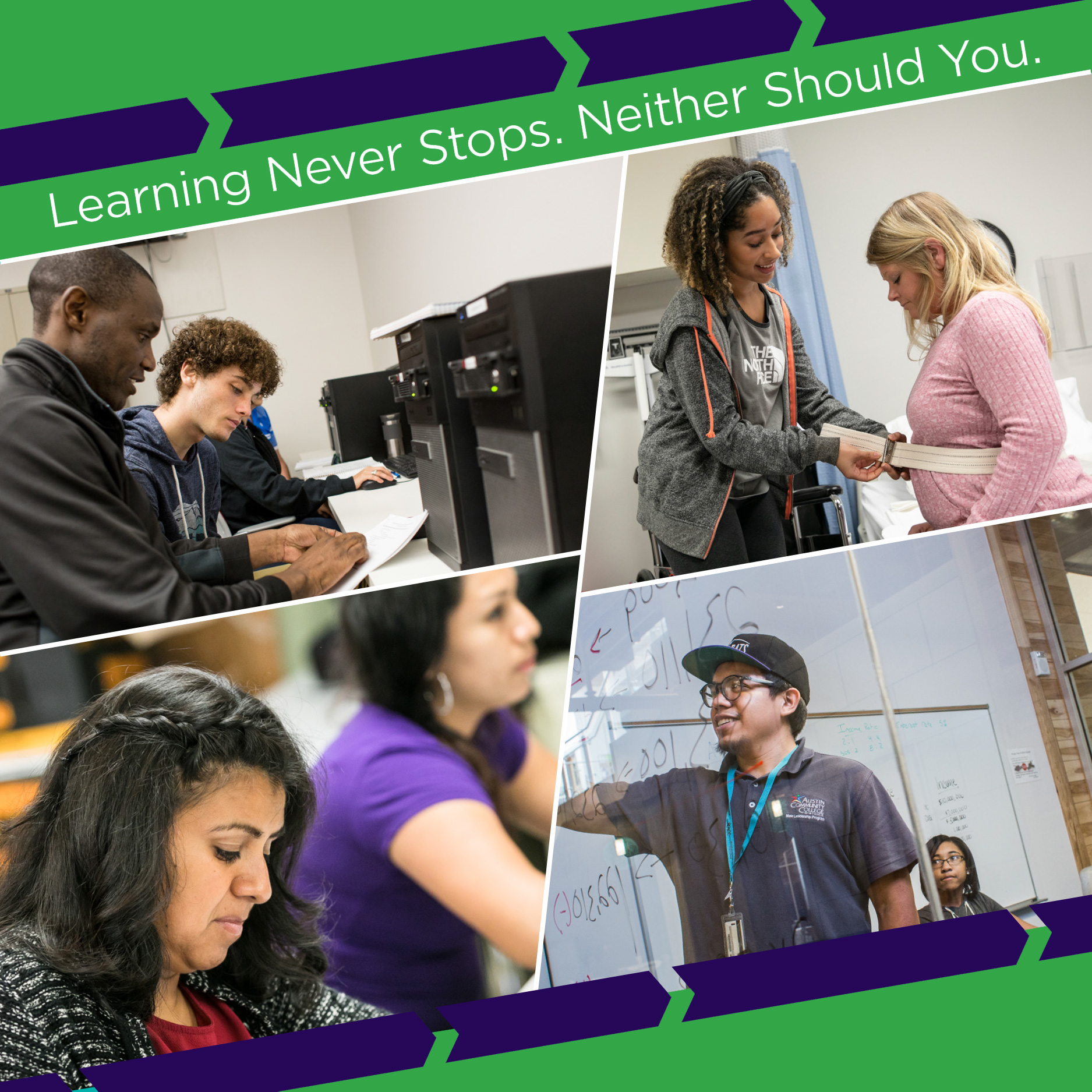 2024 Spring Semester
Jan 16th, 2024 - May 12th, 2024
View Schedule
Your Pathway to a Successful Career!
Wherever you are at in your journey, ACC is here for you. Use the steps below as a guide to embark on a rewarding and successful career. Are you ready to take the next step?
University - BAAS Degree

College Credit
Welding Technology AAS or Building Construction Tech AAS
Job / Employment
Employed in the Welding Trades
ACC Continuing Education
Welding CE Certificate
ACC
English Class through Adult Education or ESOL (if desired)